Exit Mice are items in EarthBound. These strange yellow mice with arrows can lead Ness and friends out of dungeons, however only one can be carried at a time, and they cannot be bought or sold. They live in a house on the southern outskirts of Onett, but can be found in the Desert Gold Mine and Stonehenge Base also.
Exit Mice cannot be used in the Cave of the Past, but can be used in the strange room just before Giygas, leading to some strange glitches. Below is a video of the glitch in action.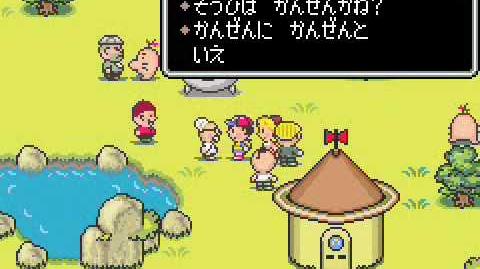 Community content is available under
CC-BY-SA
unless otherwise noted.